About Us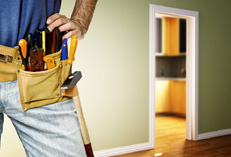 MEP Home Maintenance is a results-orientated home maintenance company, The MEP Home Maintenance Company Dubai has subsidiary company called "Experts In Your Home" that provides a complete range of services to meet all your needs. Whether you need a general Home Maintenance Company to oversee a new building or renovation project, or you are looking for a company you can trust to help keep your property in top shape, we are ready to help in Dubai.
The services are so extensive that we have created a separate website to showcase those services and make it easier for you to find what you are looking for. MEP Home Maintenance Dubai can provide these services at a highly competitive cost, while exceeding your expectations. We are proud of our reputation and know that you will notice the difference in the services we provide because we are the company that
"provides results you can see. "
"Our Customers are our first Priority"
We offering a complete range of services.
Our team of fully trained, qualified and reliable contractors will get the job right first time.
Think local and save on travel costs: Our tradesmen cover Dubai area, so
"we are where you need us to be".
Quick response: urgent jobs can often be completed on very short notice.
Major clients include:
MEP Home Solution Services Include:
| | |
| --- | --- |
| Complete Home Maintenance | Scheduled Maintenance Programs |
| Facility Management Company | Facility Maintenance Management |
| Handyman Services Dubai | Building Inspections Services Dubai |
| Bulb/Lamp and Ballast Repair | Filter Replacement of AC Units |
| Electrical fitting & fixtures | Ceiling and Floor Tile Replacement |
| Fixture Relocation, Assembly | Carpentry work Services in Dubai |
| Home Painting contracting | Plumbing Maintenance and Repair |
| Annual Maintenance Package | Building Cleaning Services in Dubai |